4 Steps to Take If You Suspect Roof Damage in Midlothian VA
Asseess The Damage
To Your Roof
Assessing roof damage to your home can be a daunting task, but it is important to do in order to make sure that your roof remains secure. Here are some steps you can take to assess the damage:
Inspect the exterior of your roof
Look for any missing or damaged shingles, loose flashing, and other signs of wear and tear. Pay close attention to any areas that may have been exposed to heavy rain, snow, hail, or debris. The weather in central Virginia is erratic at times and can cause damage to your home. We experience heavy rains, strong winds, thick snows, and more. All off these take a toll on your home's roof.
Inspect the interior of your attic or upper level for any signs of water damage or leaks
Also check for any sagging in the structure or floor joists. If you notice any water stains on the ceiling or walls, peeling paint, wet or damp insulation, or the presence of mold or mildew, these could be telltale signs of a leaky roof. Don't delay; take swift action to repair the damage and safeguard your home from further destruction.
Look for signs of water damage
Check for water stains on the underside of the roof and around any openings. Also look for any signs of decay or rot. Check your fascia, it is the trim that runs along the edge of the roof, and when it becomes waterlogged, it can start to rot, warp and crack. This damage can lead to further problems with the roof, such as allowing water to penetrate into the attic or other parts of the home.
Contact a professional roofer if you find any signs of damage
They can provide a more thorough assessment and recommend any necessary repairs. Rain carriers offer free roof inspections to help ensure that your roof is in top condition and can handle any weather conditions it may face. They will inspect the shingles, flashing, and other materials on the roof to ensure that they are up to code and have no signs of damage or wear. The inspection also checks for any leaks or other areas that could cause water to enter the home. This service is essential for keeping your roof in good condition and protecting the interior of your home from water damage.
Contact Your Insurance Provider
Schedule A Roof Inspection
If you suspect there is damage to your roof, it is important to call a professional roofing company to assess the damage and determine what repairs need to be done. Scheduling a roof inspection can help identify any existing problems so that they can be fixed before they become more serious.
The first step in scheduling a roof inspection is to contact a reputable roofing company and discuss your needs. You should be sure to explain the situation and provide any relevant information, such as recent weather events or signs of visible damage. The roofing company will then send out a technician to inspect the roof and provide an assessment of the damage and what repairs may be necessary.
The roof inspection typically involves an on-site visit from the technician, during which they will examine the entire roof for any signs of damage. They will look for any loose shingles, broken seals, and other signs of wear and tear. The technician will also take measurements to determine the size of the roof and check for any water damage or leaks.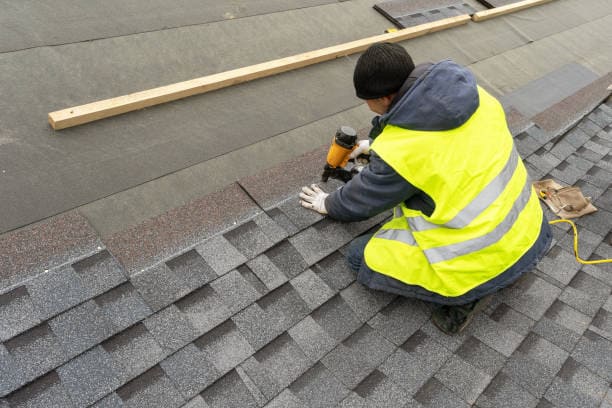 Once the roof inspection is complete, the technician will provide a report of their findings. This report will include an assessment of the existing damage, an estimated cost for any needed repairs, and a timeline for completion. It is important to review this report carefully and ask any questions you may have.
Armed with a comprehensive report, you can then contact your insurance provider and decide whether to proceed with the repairs or not. If the damage is severe, it may be best to have the repairs done as soon as possible to prevent further damage.
Remember, a roof inspection is essential for keeping your home safe and secure. Don't wait to get your roof inspected – the earlier you catch damage, the less costly the repairs! Protect yourself and your property from costly repairs now by scheduling a roof inspection.
When selecting a roofer for your project, it's essential to thoroughly vet the potential candidates to decide which one is the ideal fit for the job. An exceptional roofer should possess insurance, licensing and bonding, plus valid qualifications for working in your city.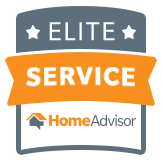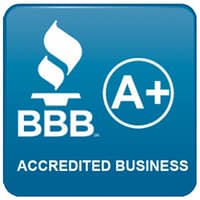 Conclusion
By taking the necessary precautions and following these four tips, you can easily protect your home from roof damage in Midlothian, Virginia. Don't wait for a problem to arise – take action today and get your roof inspected and repaired! For more information on how to prevent roof damage in Midlothian, VA, visit Rain Carriers' website now! They offer a wide range of services including roof inspection, roof repair, and roof replacement.
**There are some restrictions that apply and your discount will be based on your overall project cost. Ask your technician for more details.