The Real Deal About DIY Decks: What You Need to Know Before You Build
Ups & Downs Of Deck Building
Hey there, fellow homeowners! We all know that feeling when you look out at your backyard and envision a cozy spot to relax or a cool hangout for family gatherings. DIY deck projects seem like a great way to make those dreams a reality, right? Well, hold on to your hammers because today, we're taking a closer look at the good, the bad, and the downright ugly sides of tackling deck construction on your own. As someone who's been in the home renovation game for a while, I want to share some insights about DIY deck disasters, especially for those of you in the Midlothian, VA region. Whether you're in a bustling urban area or a suburban oasis, sit back, relax, and let's dive into this deck-building adventure!
You know, I get it. DIY projects can be exhilarating. The thought of turning lumber into a stunning deck all by yourself sounds like a badge of honor. But, here's the deal – deck building isn't your average weekend project. It's like building the backbone of your outdoor space, and it takes more than just a few YouTube tutorials to get it right.
Picture this: you're hanging out on your freshly built DIY deck, and suddenly, it wobbles like a shaky table at a cafe. Not exactly the "relaxation spot" you had in mind, huh? This is a common issue with DIY decks – structural blunders. It's like building a house of cards without understanding the rules. Those of you who've been in committed marriages, valuing both comfort and quality, should know that, like a relationship, a deck's strength is all about what's underneath – the foundation.
The Planning Predicament
We all love getting creative, especially with our homes. But, hold off on those wild deck designs until you've done your homework. DIYers often jump in without a solid plan, leading to mismatched materials, awkward layouts, and decks that look more like a puzzle gone wrong. Just like planning a road trip, planning your deck's journey can save you from getting lost in a sea of mistakes.
Battling The Elements
Now, in Midlothian and beyond, we're no strangers to the weather's unpredictable mood swings. DIY decks that aren't built to brave the elements can quickly become victims of Mother Nature's fury. Cracks, warps, and rot can turn your DIY masterpiece into a headache. Trust me; it's like building a sandcastle too close to the tide – it might look great at first, but it won't last long.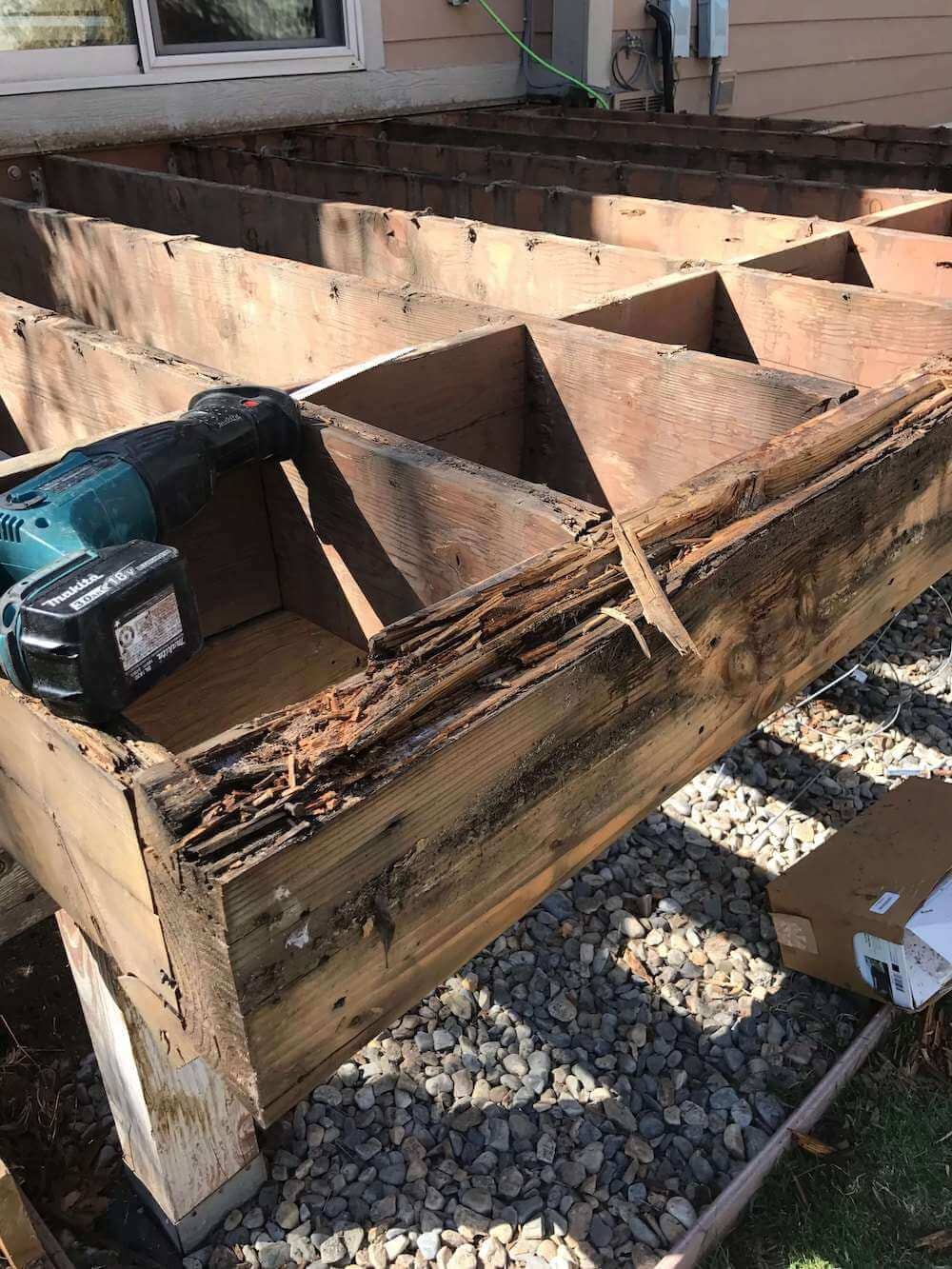 For those of you who've been rooted in your homes for at least five years, you understand the commitment that comes with homeownership. Now, imagine you're trying to sell your home with a wonky, weathered DIY deck as its centerpiece. Not exactly the curb appeal you want, right? Our tech-savvy homeowners who appreciate quality and value can understand that a poorly constructed deck can affect the resale value of your precious abode.