Gutters in Midlothian VA!
We will give you the best quality gutters, installation, and customer service available in this industry. You can't sell peace of mind, so we'll provide it for free.
Danny's Home Suffered Big..
They Needed an A+ Gutter Company!
"I am very happy with the work Rain Carriers did. My home experienced major damage due to unmaintained gutters by the previous owners. We called rain carriers in and they went to work!
They had to do extensive repairs and installs that were done on time, on budget and by, in my opinion, professionals! They were very careful and meticulous, add they did a great job of cleaning up when they were finished. I would definitely recommend them to anyone needing gutters, siding, roofing or home repairs! I mean just read the story! It was crazy!"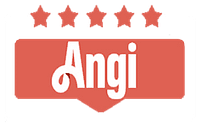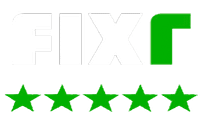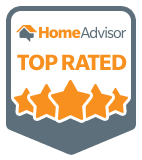 Heavy rains are on the way, is your home protected? Your home will be in tip-top shape with our reliable and durable gutters. You won't have to worry about your home being damaged by weather because you will receive confidence in your home when you become part of our family.
We're a gutter company that offers your home a wide variety of gutter styles and colors to choose from, as well as gutter protection options. Your home's value will increase along with it's resilience to the elements! And, our gutters are installed by experienced professionals so your worry will drain away with the rain!
If you are looking for a gutter company that takes care of its customers like family, then you have found the right one in us. We have emergency services so you never have to feel like you're alone when something unexpected happens. You receive top notch customers service and professional and knowledgeable staff to assist you no matter the problem. Taking care off all the maintenance on your home can be overwhelming so let Rain Carriers help share the burden!
Increase your well-being with the best Gutters and Home Contractor in Midlothian VA!
We are your #1 Gutter Company
And, We Are So Much More Than That!
Your home gets a top-rated company to take care of your gutters, roofing, siding, and more With Rain Carriers.
We're experts in all things related to home maintenance and we're passionate about providing the best possible service to you, our customers.
GUTTERS
New Gutter Install  – Old and New Construction
Gutter Replacement | Gutter Repair | Gutter Guards
Gutter Cleaning, and more!
ROOFING
New Roofing Installation
Roof Replacement | Roof Repair | Roof Remediation
Old & New Construction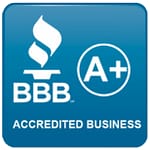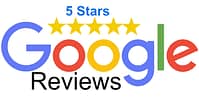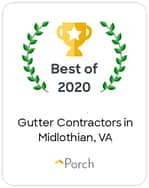 SIDING
New Siding Installation
Full Siding Replacement | Siding Repair 
Siding Restoration and More!
CONTRACTING
Home Renovation Projects
Decking | Doors | Porches | Water Damage
Weather Damage | Remediation | Much More!
Protecting Your Home Starts Here…
Schedule your estimate or inspection now!
Googling gutter company near me?
Look no further than Rain Carriers!
With five stars, we push to stay the highest rated gutter company in Midlothian VA. There are a lot of gutter companies out there, but we've worked hard to be considered the best in Midlothian VA by our customers. We use the best products and offer the most complete services in the area and, we're also the most affordable. You get a fast, efficient and, always on budget experience when you chose Rain Carriers.
So, if you're looking for quality gutters, experienced roofers, and an overall elite rated contractor then, Rain Carriers is the best choice for your home!
Highest Recommendation
Professional and friendly. Timely, great value, kept apprised of schedule and progress, responsive to questions and issues. Roof is beautiful, gutters and guards are sharp. Highest recommendation.
Serving The Midlothian VA Region
Midlothian VA
Chesterfield VA
Richmond VA
Powhatan VA
Mechanicsville VA
Ashland VA
Bon Air VA
Henrico VA
Chester VA
And More!
Don't See Your Service Area?
That's ok, let us know and we'll do our best to get to you!