Protect Your Midlothian Home: Gutter Cleaning and Guards
Midlothian, Virginia – Nestled within the scenic beauty of central Virginia, the homes of Midlothian stand as a testament to timeless charm and tranquility. However, these beautiful residences, like any others, are not immune to the challenges of maintaining their integrity. This article explores the critical role of gutter cleaning and the cost-saving advantages of gutter guards specifically tailored to Midlothian's unique housing landscape.
Gutter Cleaning: A Necessity in Midlothian
In Midlothian, an abundance of trees define the local landscape, making the role of gutters vital. These humble channels along the roofline may not garner much attention, but they play a pivotal role in protecting Midlothian homes.
The primary purpose of gutter cleaning is to ensure that rainwater flows unobstructed through the gutters, safely away from your home's foundation. Yet, as life's demands accumulate and other home maintenance tasks compete for attention, gutter cleaning can sometimes be pushed to the back burner.
Neglecting your gutters in Midlothian can lead to a range of issues, including:
Foundation Vulnerability:
The region's clay-rich soil makes foundation damage a genuine concern when rainwater overflows from clogged gutters.
Roof Integrity:
Midlothian's distinctive homes require robust roofing. Clogged gutters can lead to leaks and damage, compromising the architectural charm.
Landscaping Erosion:
Residents take great pride in maintaining their meticulously landscaped gardens and lawns. However, unchecked water flow from clogged gutters can erode these cherished landscapes.
Pest Infestations:
Stagnant water in clogged gutters can become a breeding ground for pests, disrupting the serene ambiance of Midlothian homes.
Tailored Solutions for Midlothian VA Homes
Reduced Cleaning Frequency
Gutter guards serve as a protective barrier, blocking leaves and debris from entering your gutters. This means you'll spend less time and money on regular gutter cleaning. Instead of the traditional semi-annual cleanings, you might only need to inspect and clean your gutters every few years.
Prevent Clogs & Extend Gutter Life
Gutter guards effectively block debris, reducing the risk of clogs and associated damage. By preventing clogs and reducing wear and tear, gutter guards can extend the life of your gutter system, an essential aspect of preserving Midlothian's charming homes.
Improved Water Flow & Peace
Gutter guards ensure that rainwater can flow freely, protecting homes from foundation damage while preserving the aesthetic appeal of Midlothian's beautiful gardens. With gutter guards in place, homeowners can relax, knowing their homes are shielded from costly water damage.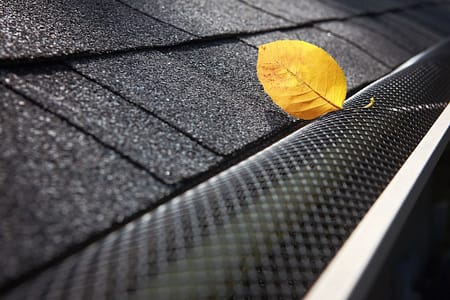 Enhanced Longevity: Bulldog Gutter Guards extend the lifespan of the gutter system by preventing clogs and minimizing wear and tear. This commitment to durability provides homeowners with peace of mind.
Optimized Water Flow: Bulldog Gutter Guards optimize water flow, protecting homes from foundation damage while preserving the charm of Midlothian's beautiful gardens.
Reliable Protection: Bulldog Gutter Guards offer dependable protection, ensuring that homes remain safeguarded from costly water damage year-round.
Choosing the Right Gutter Guard for Midlothian: Bulldog Gutter Guards By: Rain Carriers
Selecting the appropriate gutter guard is a crucial decision for Midlothian homeowners, especially considering the specific climate and conditions of this picturesque town. Among the array of options available, one stands out as particularly well-suited to the needs of Midlothian: Bulldog Gutter Guards.
Why Bulldog Gutter Guards for Midlothian Homes?
Bulldog Gutter Guards have gained recognition for their exceptional performance in the local context. Here's why they come highly recommended:
Local Expertise: Bulldog Gutter Guards are installed by Rain Carriers with a deep understanding of Midlothian's unique climate and foliage. They are tailored to effectively block debris while allowing rainwater to flow freely into the gutters, ensuring optimal performance.
Reduced Maintenance: With Bulldog Gutter Guards, Midlothian and Richmond homeowners can say goodbye to frequent and tiresome gutter cleaning. These guards significantly reduce the need for maintenance, freeing up time and money for more enjoyable pursuits.
Unlock the Benefits of Gutter Guards for Your Midlothian Home
Are you tired of the constant worry about your gutters getting clogged, especially in Midlothian's unique climate? It's time to discover the numerous benefits of investing in high-quality gutter guards.
Effortless Maintenance: With gutter guards in place, say goodbye to the hassle of climbing ladders to clean out debris. They act as a shield, preventing leaves, twigs, and other debris from entering your gutters, significantly reducing the need for frequent cleaning.
Enhanced Home Protection: Protect your Midlothian home from costly water damage. Gutter guards ensure that rainwater flows smoothly away from your foundation, safeguarding your investment and preventing foundation vulnerabilities.
Extended Gutter Life: Gutter guards not only protect your home but also extend the lifespan of your gutter system. By preventing clogs and reducing wear and tear, they save you money on repairs and replacements.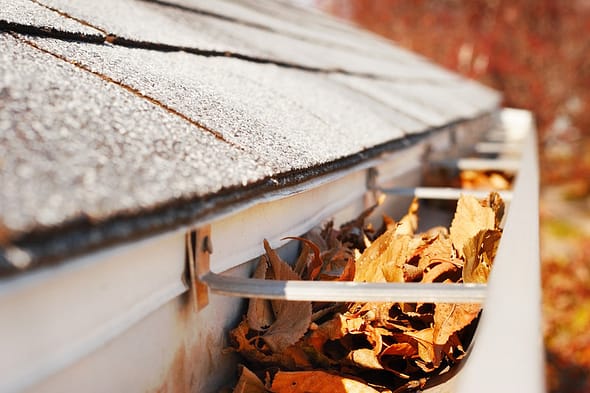 Time and Money Savings: Imagine the freedom of not having to schedule regular gutter cleaning sessions. Gutter guards cut down on maintenance costs and free up your time for more enjoyable pursuits.
Curb Appeal Preservation: Keep your Midlothian home looking its best. Gutter guards maintain optimal water flow, preventing erosion of your carefully landscaped gardens and lawns.
Pest Prevention: Don't let stagnant water in clogged gutters invite unwanted pests. Gutter guards act as a barrier, keeping your home pest-free and ensuring a peaceful ambiance.
Peace of Mind: Enjoy the tranquility of knowing your home is safeguarded against Midlothian's unpredictable weather. Gutter guards offer reliable, year-round protection, so you can relax without worrying about water damage.
🌟 Exclusive Offer – Beat The Fall Rush!
Now, here's the exciting part. We're offering an exclusive deal to homeowners like you:
🍂 Get a FREE Gutter Cleaning
When you choose us for the installation of Gutter Guards, we'll make sure your gutters are clean and ready to perform flawlessly.
🌟 PLUS, Enjoy 10% Off New Seamless Gutters
Upgrade your home with our top-quality seamless gutters and enjoy a 10% discount on the installation.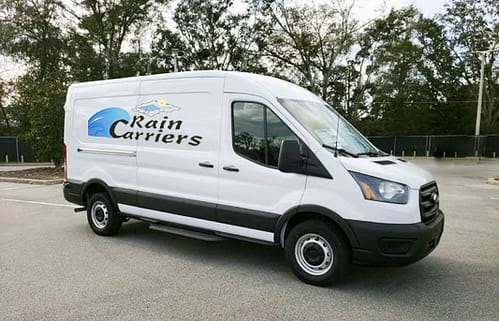 Why Choose Us?
✅ We're Midlothian's #1 Gutter Experts
✅ High-Quality Work and Warranties
✅ Experienced Technicians and Helpful Staff
✅ Hassle-Free Quotes and A Free Inspection
Ready to protect your home and save money? Don't miss out on this limited-time offer!
Schedule your appointment today, and let Rain Carriers take care of your gutter needs