How to
Maintain Your Gutter System in 5 Steps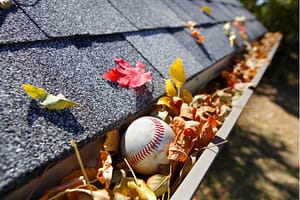 If you're a homeowner it's likely that you've spent at least some time worrying about your gutters. Rain happens. Even the most conscientious homeowners don't have time to constantly check their gutters. It's important to note gutter maintenance isn't just about removing leaves and debris. Damaged gutters can lead to mold, other types of damage and costly emergency repairs. 
Rain Carriers is committed to helping all homeowners keep their gutters clean so they can enjoy their homes in Richmond , Virginia for years to come.
Here are the top 5 ways that you can maintain your home's gutter systems
Clean Your Home's Gutters
It is recommended that you call a professional to clean your gutters so that you don't accidentally damage them. You can also cause bodily injury or death if you are not careful, so do this at your own risk. However, in some cases it is possible to do this yourself.  
If you are choosing to clean your gutters yourself you'll need a tall ladder, some gloves, and a hose attached to a water supply.
Setup your ladder, make sure it is damage free and you have a nice level place to brace it.  If possible, get someone to hold the ladder as you work on it for added safety.  Clear the debris from you gutters but don't reach! If you can't reach debris climb down and reposition your ladder. Once all the debris is cleared, flush the gutter with your hose.
Keeping your gutters clean is the first step to saving yourself time and money in home repairs.
Fix and Seal Gutter Leaks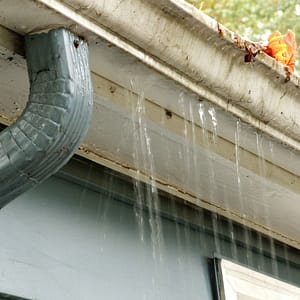 A properly installed and maintained gutter system should last you many years. However, over time, your gutters may develop leaks that require repair. Depending on the type of gutter system you have, you may be able to fix the leak yourself or you'll need to call in the pros to get the job done. If your gutters do have leaks you will need to seal them with a special gutter caulking product. One product you can use is butyl rubber caulk. Use a butter knife or putty knife to spread the caulking compound evenly over any holes or leaks.
If you are experiencing a leaky gutters, one of the first things you should do is contact a professional to fix gutter leaks and make repairs. While a DIY approach can work short-term, using a pro like Rain Carriers will ensure it's done correctly, the first time.
Make Sure Your Gutters Are Secure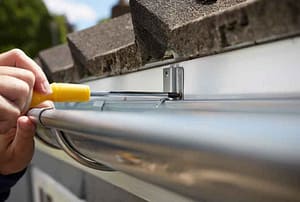 Gutters can also become detached if they've been loosened by tree branches or animals. When this happens, water can pool against your home's foundation and cause damage. Small problems with your gutters can quickly get out of hand, so it's important to have them repaired or replaced regularly. 
If you notice your gutters are loose, or even detached from your home's roof, we recommend calling a professional for help. Don't just let them hang. If water damage occurs, it could lead to further damages. That means more expensive repairs for you, and the need to fix something that could have been prevented.
Securing your gutters and fixing loose gutters is dangerous and most people don't have the required tools and parts. So it's always best to hire a professional to do this repair. Its usually inexpensive and can save you so much in the future.
Look for Clogged Downspouts
Gutters are designed to channel water away from your home and divert it to the soil where it can do no harm. When they are clogged, however, they may be bypassing water directly back beneath your home, where it can cause structural damage.
When your downspouts are clogged with leaves, dirt and other debris, the water has no place to go, which results in water backing-up and spilling over the sides during rainstorms. This can lead to water seeping underneath your foundation and into your basement or crawl space, potentially causing major damage to your home.
If your downspouts are clogged, a licensed contractor should be hired to clear them out. After the downspouts have been cleaned and cleared, make sure to clean off any landing areas around your home.
Install Gutter Guards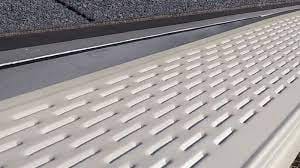 Gutters guards can help minimize the need to clean your gutters. Gutters are very prone to attaching debris, and when they become over burdened with particles they can break away from your home and end up causing thousands of dollars of damage.
Gutter guards are designed to keep leaves and debris out of your gutters and downspouts. They are great to have during the autumn months when leaves fall from the trees. Gutter guards work by creating a barrier between leaves and the rain water. Gutter guards are simply installed on top of your existing gutters
A professional installer like Rain Carriers can professionally install the guards on your home. They will keep your gutters clear and maintained for years to come!
Get Your Free Inspection and Estimate Now, Don't Miss This!