Hiring a Professional Gutter Installation vs. DIY
When to Call in the Experts
Professional Gutter Installation vs. DIY
Hey there, homeowners! I'm thrilled to dive into a topic that's close to my heart as the owner of Rain Carriers. Gutters might not be the most glamorous aspect of your home, but they play a crucial role in protecting it from water damage. The big question today is: Should you roll up your sleeves and take on gutter maintenance and installation yourself, or is it time to call in the pros? Well, let's find out together!
Professional Gutter Installation vs. DIY: Getting Your Hands Dirty or Calling in the Experts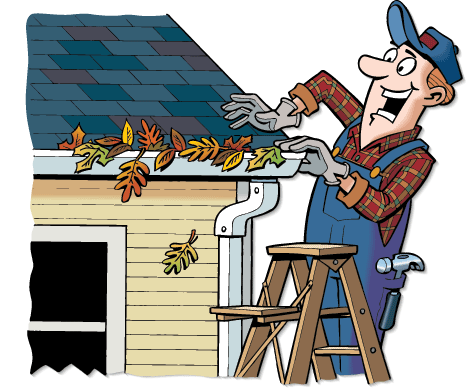 Advantages of DIY Gutter Maintenance and Installation
Cost Savings
One of the most appealing aspects of DIY gutter maintenance and installation is the potential to save a buck or two. I get it; we all love saving money. With a ladder, some gloves, and a bit of elbow grease, you can tackle routine gutter cleaning and even some installation tasks without shelling out for professional services.
Sense of Accomplishment
There's a certain satisfaction in knowing you've tackled a home maintenance task yourself. It's like a badge of honor – you against the elements and messy gutters, and you came out victorious.
Flexibility in Scheduling
DIY gutter work means you're in control of your schedule. No need to wait for an appointment; you can clean and install your gutters whenever it's most convenient for you.
Disadvantages of DIY Gutter Maintenance and Installation
Safety Risks
Safety first, folks! Climbing up ladders, reaching for gutters, and balancing on rooftops can be hazardous. If you're not experienced with such tasks, it's easy to have an accident.
Lack of Experience
I can't emphasize this enough: gutters are more complicated than they seem. Cleaning them is just the tip of the iceberg. If you're not experienced, you might miss signs of damage or underlying issues that could lead to costly repairs down the line.
Potential Damage to Gutters
Believe it or not, well-intentioned DIYers can sometimes do more harm than good. Using the wrong tools or techniques can lead to gutter damage. I've seen many DIY repairs and installations that ended up needing professional help.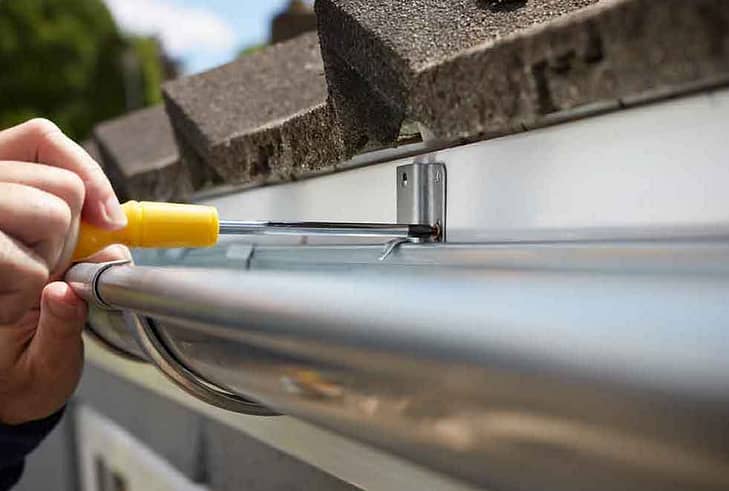 Hiring a Professional Gutter Installation Company: Bringing in the Experts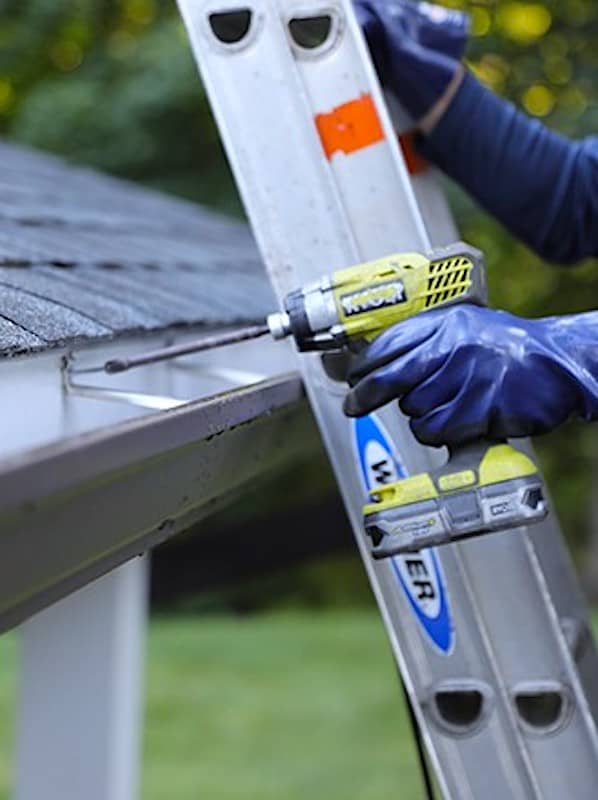 Advantages of Hiring Professionals for Gutter Installation
Expertise and Experience
When you hire a professional gutter installation company, you're tapping into a wealth of expertise. We've seen it all and fixed it all. Our trained eyes catch issues that might go unnoticed by a DIY enthusiast.
Safety and Insurance
Professionals come equipped with the right tools and safety gear. Plus, reputable companies carry insurance, so you're protected in case of any mishaps during the job.
High-Quality Work
We take pride in our work. A professional gutter installation company will ensure the job is done thoroughly and efficiently, saving you from future headaches and expenses.
Key Factors to Consider for Gutter Maintenance and Installation
Let's delve into some factors you should weigh when making your decision.
Gutter Maintenance and Installation Tasks
Cleaning Gutters and Installing Gutters
If you're looking to clean out leaves and debris or need to install new gutters, DIY may be sufficient for some aspects. However, be mindful of the risks and ensure you take necessary safety precautions.
Gutter Repair and Complex Installation
For more complex issues like leaks or damage, or if you're looking to install a complex gutter system, it's usually best to leave it to the experts. DIY attempts can often exacerbate the problem.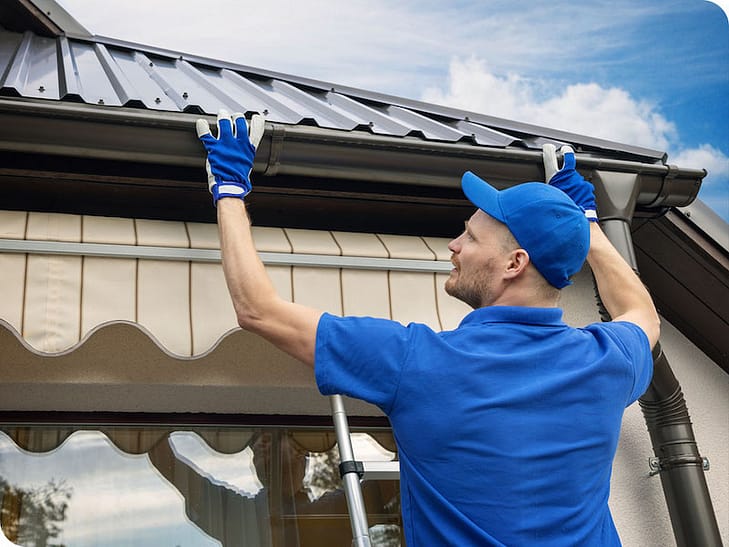 Homeowner's Skill Level
Consider your own DIY skills. If you've got experience and confidence in your abilities, that's great. If not, it might be wise to leave it to the professionals.
Safety Concerns
Safety should always be a top priority. If you're uneasy about climbing ladders or working on your roof, it's a clear sign that professionals should step in.
Time and Convenience
DIY projects take time, and sometimes, that's time you just don't have. Factor in your schedule and the urgency of the task at hand.
Cost Analysis
Don't just look at the immediate costs. Consider the long-term savings and protection against costly repairs that come with professional maintenance and installation.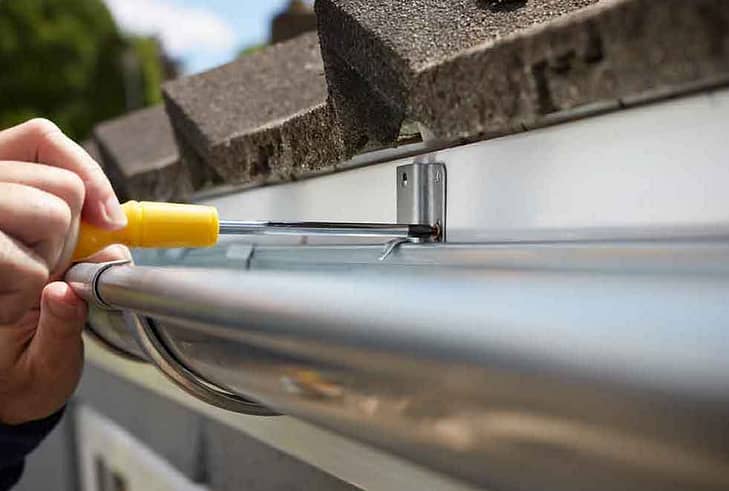 When to DIY or Hire a Gutter Installation Company: Making the Right Choice
In the end, the decision to DIY or hire a gutter installation company comes down to your unique circumstances. There's no one-size-fits-all answer. What's most important is that your gutters receive the attention they need to keep your home safe from water damage.
Remember, it's not just about saving a few dollars today; it's about protecting your most significant investment – your home – for years to come. So, whether you're a DIY enthusiast or prefer to leave it to the pros, make an informed decision, and keep those gutters flowing smoothly.
And if you're in need of professional gutter installation services, don't hesitate to reach out to us for one of our free inspections. We're here to help you protect your home and make your life easier. Happy gutter maintenance and installation!
Easy Scheduling:
Schedule A Free Home Quote Right Now!
Know What's Wrong or Just Want to Find out?
---
No-Cost Estimates
No-Cost Home Inspections
No-Cost Water Runoff Assessments
Use The Calendar To Get Your Estimate or Inspection Scheduled!
Estimates are currently available on Saturdays for your convenience. Please let us know by clicking the link below and contacting us!