CASE STUDY
SOFFIT and FACIA REPAIR with Exterior and Interior DAMAGE
When a small issue becomes a large one, you need a gutter company that can do everything you need in one job! This home experienced a disaster, see how one Gutter Company in Midlothian saved them!
What Happened?

Improper Maintenance Schedule & No Seasonal Inspections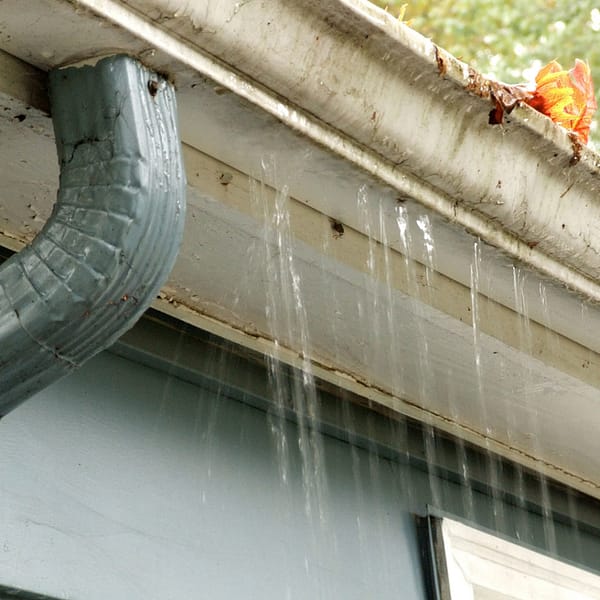 Leaking Gutters
Time and failed maintenance had taken it's toll on this home. Regular cleanings and inspections had not been performed and the gutters showed it. Parts of this home's gutters were outright leaking on the underside from heavy debris putting a strain on the material, also the pooling water that stayed trapper in the gutter had caused it to rust. This is a recipe for disaster in any home.
Heavy Debris Took Its Toll
By not scheduling regular maintenance on the home the debris that clogged the gutter had trapped water weighing down the system. The weight is not something that a gutter system is designed to hold so it began to pull away from the home. This causes water to get behind the gutter and run into the Facia boards and into the Soffit. The water can then continue down the Siding and into the foundation where it will collect, and eventually penetrate.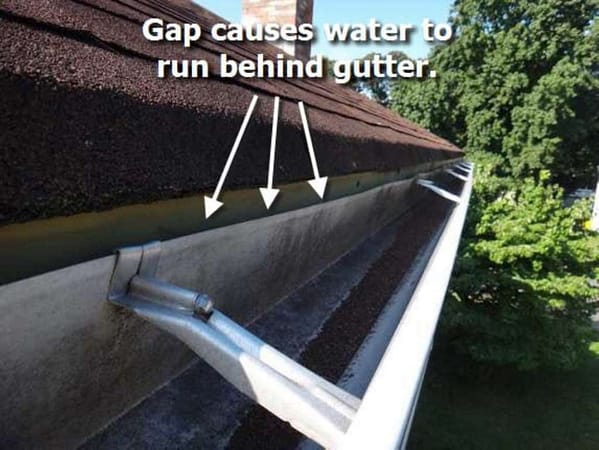 A sever storm coming through the area was all it took for years of damage to finally show. Water got behind the siding damaging it and its ability to protect the home. A large amount of water pooled at the home's foundation which made it's way into the basement. The Facia boards were water logged and beginning to rot on three sides of the home. This home was headed for a $50,000 disaster and ONE STORM to brought it all to the surface and almost destroyed this home!
Rain Carriers Midlothian VA

was called in to assess the damage!
We came in for a No Cost Inspection and Water Runoff Assessment of the home. We quickly identified the issues that the home was facing and began putting together an action plan on how to begin to get the family comfortable in their own home again!
This home was going to require Soffit and Facia repair, new Gutters, new Siding, and to have the foundation issue addressed. We also recommended getting Rain Guards to help extend the life of the new gutters!
New Gutters and Guards
Rain Carriers installed new gutters throughout the home. To do this we had to perform some facia and soffit repair, replacing multiple sections to get the roofline back into good condition.  We also remedied some of the roof damage that was causing some of the water runoff issues that we identified during the inspection. To help keep debris out of the system we installed Gutter Guards to keep the family's maintenance costs lower, this also lengthens the life of the new gutters!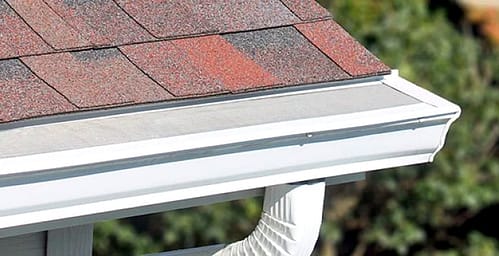 Soffit and Facia Repair: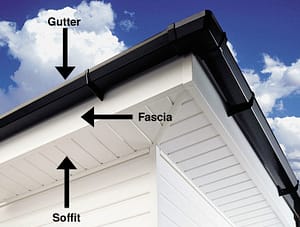 Facia is the front facing side of your roofline, while the soffit is the underside of the roof overhang.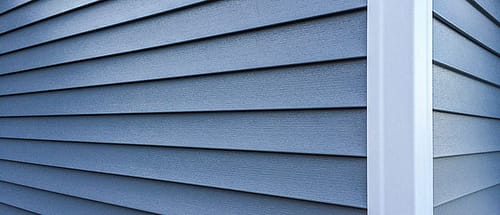 New Siding and Repair
The home was in need of replacement siding already but the water damage had made it worse and unsafe. Mold and other health risks can develop when your siding isn't protection your home and Rain Carriers strives to have your home and family protected. We removed the old siding and repaired the underlying damage to the homes exterior before replacing it with all new vinyl siding. This will keep the home protected and safe for years to come!
Homeowners With Peace of Mind!
After addressing all of the water runoff and management problems the home faced, Rain Carriers helped mitigate and repair the damage to the home's exterior foundation. We checked the basement for mold or any other water damage that may have been caused, and repair any interior damage. The homeowner was then able to finish his remodel of the basement with no worry for water intrusion!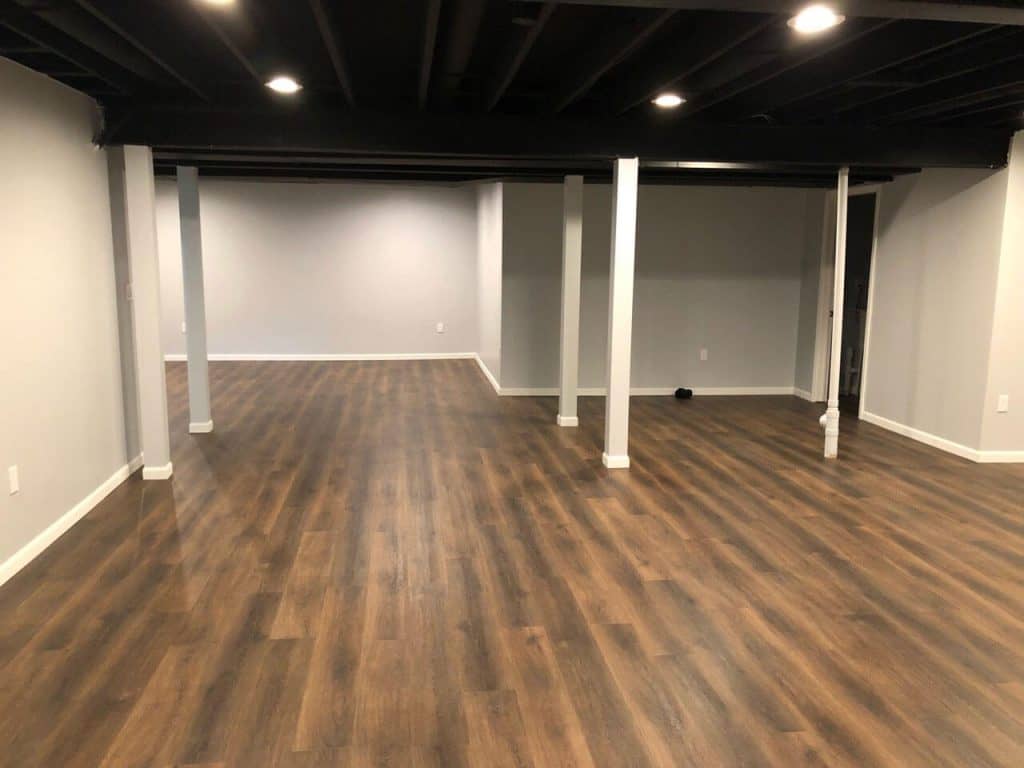 Safe Home with a Happy Family

Rain Carriers' Follow Ups!
Save Money, Time, and Worry, with a Gutter Company that DOES IT ALL!
The family's home was fixed from top to bottom with no hassle.  When we were called we came in on an emergency, quickly assessed the home and its needs and Rain Carriers provided an accurate and cost-efficient action plan. As soon as we got the go ahead we sprung into action mitigating the damage and water runoff, and checking for mold and safety issues.  The family was able to stay in their home the entire time!  By being able to service all of the home's needs in a single company we saved the Homeowner's time and money they didn't have. Bringing the project in on time and on budget gave allowed them breathe a huge sigh of relief.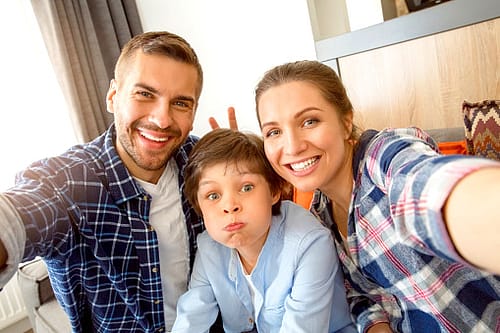 We Want To Help You Too!
If you want to get started at no-cost, then get a fast, cost-effective plan to repair, maintain, or fix, your home then you don't have to look any further!
Rain Carriers is here to make sure that your home is safe, bottom line. Our customers enjoy high quality work that saves them time, money, and hassle. We are a one stop company– call us and it's the only call you need to make
Don't let what happened above happen to you. Get a no-cost inspection on your home and find out whether its prepared for everything Central Virginia has to throw at it, before Mother Nature lets you know on her own!
Deduication and Customer Service!
"I would like to deeply thank all that made this project happen. This was one of the worst moments in recent memory for me and my family. We could not have made it through it without all the team work and dedication to this project that was provided by Rain Carriers. We can't recommend them enough, and we will  be lifelong customers– for sure!"