3 Benefits of Hiring a Richmond Va Gutter Installer
Weather it's because of structural issues, or just wanting to modernize, many people decide to hire a gutter installer. Nowadays, people think they gutters are a set it and forget it kind of thing, but that is wrong. Here are three specific reasons that hiring a gutter installer is a no-brainer and a must when dealing with your home's gutters.
1. The first benefit of hiring a Richmond gutter installer

they can help you keep your home in great condition!
The goal of a gutter installer is to keep your home looking amazing. By cleaning out the gutters, they can prevent leaves and other debris from clogging up the system and causing structural damage. In addition, by keeping your gutters maintained, you are going to reduce issues such as leaks that could cause major problems for your home's foundation.
Maintaining your gutters by using a Richmond Va Gutter Installer is the best way to keep up with your home's water management.
If you don't, the following issues may come up:
Damage to your home's foundation and framing. This could even cause you to lose some of your rooms altogether, especially if you have a leak in the basement.

Water can damage your ceilings and walls, causing mold to grow and cabinets to swell or crack.

Wood will be susceptible to rotting and splitting when water is allowed in.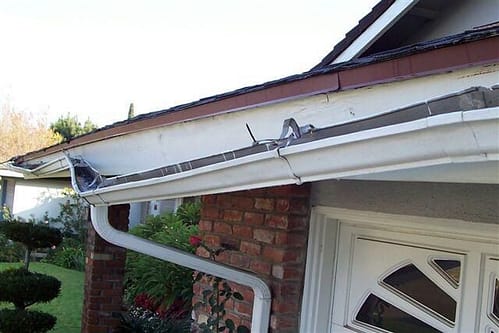 Trying to maintain your home's gutter system on your own is a daunting task. Most homeowners don't have the expertise and resources to fix their gutters properly. You will probably run into problems during the project, which could leave you with leaks. If you want to avoid the headaches and expenses of home maintenance, just hire a professional.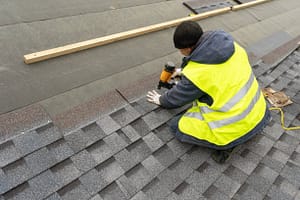 It's not just about cleaning. Maintaining your gutters can involve replacing runs, corners, downspouts, hangers, and more. Well-maintained gutters are not just safe, but it can have a positive impact on your overall home exterior. You also want to think about your roof. Your roof has a huge impact on the maintenance of your home.
2. The second benefit of hiring a Richmond gutter installer

they can help you save money on your energy bills
The nice thing about gutter maintenance is that it helps to keep your gutters from overflowing. It prevents water from coming in contact with the side of your house that way, there will be no damage caused by water traveling down your siding. When you have damaged siding, roofing, or soffits you can get into an energy crisis.
Damage like siding damage and soffit damage is not an isolated thing. This type of damage can cause things like:
Air leaks – this causes problems with the climate control in your home leading to higher energy bills.

Poor roof ventilation – this causes air to become trapped in your home over heating or cooling the home leading to higher energy bills when your air handler tries to keep up.
Drainage problems – this will cause water to stand against, on, or in, your home. This will lead to expensive and long term damage wasting your time and money.

Mold and mildew – mitigating mold is something no one wants to deal with. This can break down insulation, cause your family to become ill, and wreak havoc on your home.

Insects, like ants and termites – insects love damp and easily accessible habitats. All the above can be a breeding ground for insects. The damage these pests cause can increase your energy bill as well as cause irreparable damage to your home.
Gutters don't always make people think about their energy bill however, it can have a direct impact on it. If you're not keeping your gutters maintained and in good condition, then you could be losing a lot of money on your heating and cooling. Gutters play an important role in keeping your home insulated and protected from the elements. Find out more by getting a FREE inspection from Rain Carriers.
3. The third benefit of hiring a Richmond gutter installer

they can help you protect your home from major damage.
If you have an unattractive gutter on your home, it can add character to your house. If your gutters are ripped or installed incorrectly, they could eventually lead to major damage to your home.
If you're not sure whether your gutters need repairs or not, here are a few telltale signs:
if they're leaking – you may not always be able to tell if they're leaking unless you are inspecting them on a regular basis but, you can get a free inspection.

if they're sagging – gutters that are sagging create an inconsistent water flow which allows water to pool, collect, or overflow onto your home.

if they're full of debris – gutters are usually on the top part of your home's roof, and it's not always easy to tell if they are blocked. Get a free inspection and a gutter installer can help you chose how to deal with it.
A great way to help prevent damage to your home's gutters is by having Gutter Guards installed. Gutter Guards can help keep leaves, twigs and other debris from clogging your gutters, which can lead to water backing up and spilling over the sides of your gutters. This can cause water damage to your roof, fascia, and even the interior of your home.
Conclusion

Take advantage of a FREE inspection from Richmond Va's number 1 Gutter Installer!
Your home is one of your biggest investments, and it's important to protect it. That's why Rain Carriers offers free inspections to homeowners in Richmond, Midlothian, Chesterfield, Ashland, and more. Our experts will come to your home and evaluate your gutters, roof, and drainage system to identify any potential problems. From there, we can recommend the best solution to protect your home from water damage. This can save you thousands in the long-term and won't cost you a dime up-front!
Here are some of the things that we inspect: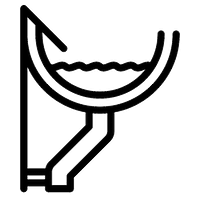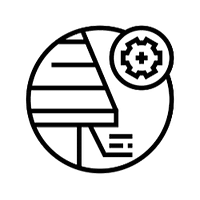 You won't find a more comprehensive inspection for FREE! Schedule a free inspection today to see how we can improve the performance of your gutters. We are the number one gutter contractor in the Richmond VA Region,
and we want to make sure your home is ready for the next storm.