Are Your Gutters In Tip Top Shape? Learn about Gutter Replacement and Get A FREE Inspection Today!
Are your gutters in need of repair or replacement? Homes with damaged gutters don't alway show problems but the problems might already be there! Gutter inspection and cleaning should be part of your regular home maintenance. Many homeowners avoid having an inspection because they think it will cost too much (here they are free). But by not getting the jobs done you could be allowing more damage.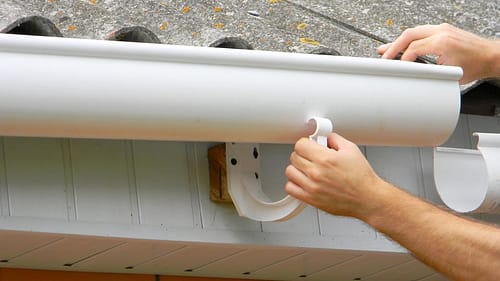 Gutter Replacement

Cost Per Linear Foot...
The cost to replace your gutters will vary depending on the size and type of gutters you have, as well as the cost of labor in your area. The average cost per linear foot for gutter replacement in Richmond VA, Midlothian VA, and the surrounding areas ranges from $4 to $30. 00 dollars. To get the gutters replaced on your home you need a professional. By using a professional there is no need to spend time or money searching for Differentials, Siding, or other obscure parts – An easily viewable cost estimate from a professional, like Rain Carriers, allows you an easy way to determine if your project is within budget.
Here are some of the things you can expect from a gutter replacement job in Midlothian VA.
The gutters will be replaced professional and correct.

The work will be guaranteed.

You will get a timeline of the work so you can know when your job will be finished.

You can expect the replacement to be completed in a timely manner.

The cost of the gutters job will be reasonable.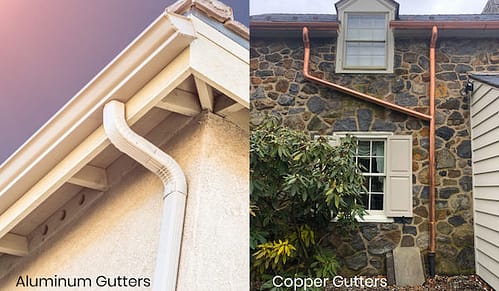 It is also important to choose a company that can complete any task your home might need during the gutter replacement. If a problem arises or there is already water damage to your home, the gutter company you chose should be able to handle the additional repairs.
Rain Carriers is a full service gutter company and can handle any construction job such as:
Replacing Fascia Boards

Replacing Siding

Replacing Roofing

Fixing Mold and Water Damage

Replacing Drywall

And much, much more.
This is important because in the event that damage to your home has occurred, you want it fixed correctly and in a timely manner along with your replacement gutters.
Why does it cost so much

for gutter replacement?
There are a lot of factors that go into the cost of your gutter replacement. The type of material, the length of the project, and any extra work that's needed all factor in. But one of the biggest factors is the gutter's owner. Did the homeowner do a good job maintaining the gutters over the years? How much did they cost? These are all questions you should ask yourself before you begin planning your new gutters.
Eventually everyone's gutters will need to be replaced. If you do this all at once it can be as much as $4000 dollars. However, by having your gutters inspected and cleaned regularly, small repairs can be done alleviating the need to pay for a large job. Furthermore, if there is damage to your home then your costs can rise significantly.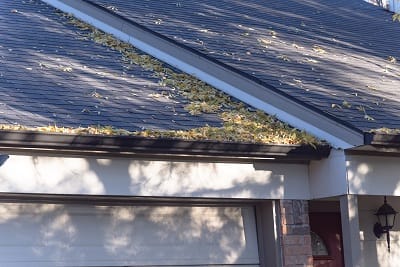 As you can see, there are a lot of factors that go into a gutter replacement but, you can prevent most of it by maintaining your home with the proper care plan.
What Is The Best gutter replacement?

.
When someone asks what is the best gutter replacement, you can smile and say "It depends". It depends on the kind of gutters you have, the kind of damage they are facing, and the kind of customer you are. For example, if you have metal gutters you can replace them with vinyl like myself. Doing a vinyl gutter replacement would be less expensive and would last longer than a metal gutter replacement. However, a lot of homeowners value the upgraded aesthetic of metal and copper gutters making the added cost worth it for them.
The best thing you can do is have a professional gutter company like Rain Carriers come out and give you a no-cost inspection and go over the different options for you.
The reason you want a professional company is that DIY gutter systems almost always break down or are done wrong leading to costly home repairs in the future.
So, what is the best gutter replacement in Midlothian VA? The one that fits your budget, your home, and your goals. You can find that our here and live with peace of mind that your home is protected from water damage and weather.