Gutter contractors have the knowledge and expertise
There is more to it than you think!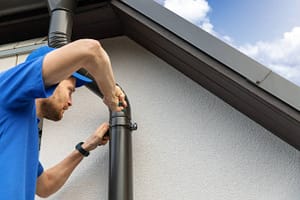 If you're interested in rain gutter installation, there are a few things to know about using a Gutter Contractor. First, you need to know that there are different types of rain gutter systems to choose from. There is not just one choice for your home, and not all systems are equal. Second, it's critical to use the correct installation techniques. Improper technique or knowledge can ruin the system before it's even been used! This can also lead to issues that can damage your home. Leaks and clogging are the door way to more extensive problems like foundation leaks, roof leaks, siding damage, and more: all of which can come with expensive pice tags!
When it comes to installing gutters on your home, you don't want just anyone on your roof. You want a professional gutter contractor. This will ensure that a correctly installed gutter system protects your home. It will also guarantee that water is appropriately diverted from your home. Doing a DIY gutter system does not save you money in the long run in most cases.
Protecting your Health and Safety
Roof work is the 4th most dangerous job in the US!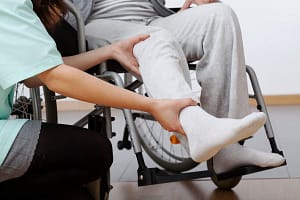 There's always a risk of personal injury or property damage when working on a roof . Gutter installation is one of the most common homeowner's insurance claims along with injury from trying to repair them. When you install gutters yourself or you hire an amateur, you are not saving yourself money in the long run. An installation job is easy to mess up, especially if you're unfamiliar with the process. That's why, when do-it-yourself homeowners end up hiring a professional anyway, it costs them two or three times more than they would have spent initially. It's not just about the upfront cost, either–DIY gutter installations are typically done without any type of safety equipment meaning that homeowners risk their health when doing the installation themselves.
You want to hire an expert that has all of the proper insurance and warranties in place to protect you, your home, and you wallet!
Gutter Contractors have access to high quality materials
Hardware store stuff won't cut it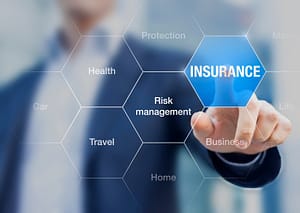 Most high quality gutter manufacturers only trust professionals with their products. These gutter systems are far above what is available at your local hardware store and the average amateur does not have access to these products. The big names in gutter systems have researched their products to make sure they outlive others. Longer life of your gutters means less expense for you and less trouble! Your gutters will always be exposed to damaging elements. Higher quality materials and proper maintenance can extend the life of your gutters years longer.
The fast-paced rainstorms in the Richmond VA area often lead to cracked gutters, clogged downspouts, and missing materials. This can lead to leakage and mold, which can cost you even more money down the road. By bringing in a professional gutter contractor from the start you will rest assured that your home has the best quality water management it can.
But Don't Worry There Is an EASY Solution!
And here it is!
Gutter installation is an easy process with Rain Carriers! It can seem daunting to the homeowner who has never done it before so, here's how our easy process works:
Click the button and it'll take you to our easy contact page. Select what type of quote you would like.  We also have virtual quotes!
You will be contacted by a knowledgeable technician or the company owner to schedule a time to visit your home or give you your virtual quote.
We will provide you with a plan for your home that is both cost effective and efficient. We do great work, on budget and on time!
After your project is done we will go over all of the warranties and maintenance plans with you. We will help educate you and keep your home protected for years to come!
And that's it!  Only 4 steps to a better looking and well protected home!
If you are looking for quality products installed by professionals, then you've come to the right place. We're a company of homeowners, just like you, and we understand how important your home is to you. So don't wait any longer, contact Rain Carriers today and we'll tell you what we can do for you for FREE!